Samim Derakhshan is one of most important Raw Gypsum Rock Exporter from Iran to many countries in Asia and region such as India, China, UAE, Philippines, Qatar, Kuwait and many more countries.
High purity Gypsum Stone directly from quarry to Port for delivering world wide.

Samim Derakhshan Co. is a Mine Owner and exporter in Gypsum World Business.
"Samim Gypsum" is the brand by Samim-Derakhshan company.
The Quarry located in Chah-Deraz near Bandar Khamir which is in Hormozgan Province.
Nearest International Port called Shahid Rajaee in Bandar Abbas which is about 65 Km far from Quarry.
Most of Samim-Derakhshan Customers are in Arabian Countries like Oman and UAE in south of Gulf, India and East Asian Countries like China, Philippine, South Korea, Vietnam, Indonesia... .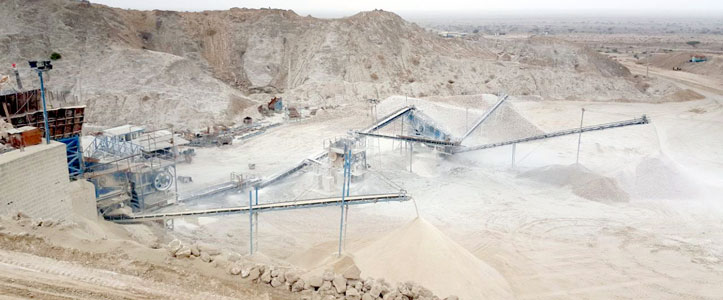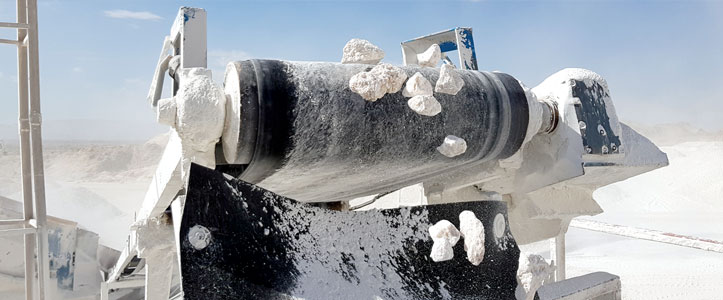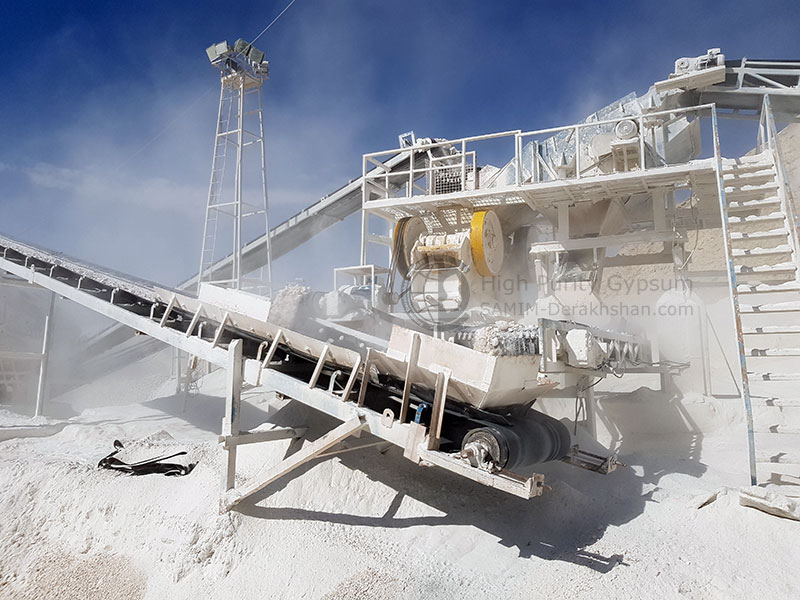 SAMIM DERAKHSHAN Crushers and Transfer Line located in Quarry Area
Gypsum Rocks in Big blocks delivered to crushers.
In serial Crushers big rocks become to different size pieces.
Gypsum rocks  are produced in many variation:
0-50mm grade with 90-92% purity which is optimum for Cement factories and  also
50-250 mm grade with +%94 purity which is preferred by Gypsum Powder and plaster factories.
+95% Purity is the best choice for improving farms's production which is known as AGRICULTURE GYPSUM.
ALABASTER and Anhydrite Gypsum (Anhydrous Calcium Sulphate)  are side products in SAMIM DERAKHSHAN Quarry.
Samim Derakhshan can supply your need of Marble Stone
visit Grey Marble and Azure Marble Stone specific page on site
Follow us on instagram @SamimGypsum
you can find news, media, product line, final product, loads and cargo.